3300 - EGER
GYETVAI U. 5.
HUNGARY Tel +3636 - 412-128
+3636 - 413-481
+3630-967-4379 E-mail
multipack@t-online.hu
Comments
Topic 3
PRINTERS, LABELLERS
Can be used for printing datas on BOPP or PE bags, paper or combinated. The numbers are printed with high temperature (~100 °C) on the foil, which insures the abrasion-resistance. The printer can be combinated with any kind of machine which can insure the controll the nr. of strokes and min. 6 bar of air pressure.
HD-30 printer
Inkjet marker
This printer can print 2-4 line rows with a 32 point of height. Suitable for datum change, printing of number series, logos, barcode. This equipment can make a message change for external sign.
Clear and sharp touchscreen, userfriendly user menu makes its use easy and trustful.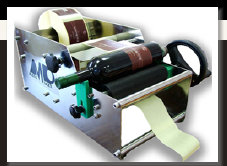 MULTIPACK LTD.
Add
MP
PLANNED FOR PRODUCT
PLANNING AND MANUFACTURING OF PACKAGING MACHINES