3300 - EGER
GYETVAI U. 5.
HUNGARY Tel +3636 - 412-128
+3636 - 413-481
+3630-967-4379 E-mail
multipack@t-online.hu
Comments
Topic 3
FLAT-BAG PACKAGING MACHINE
This automatic packaging machine packages products into flat bags. It can be controlled by a colourful LCD touch screen and an ethernet card for insuring the externel availability.
Automatic flat-bag packaging machine
Options
Bag size: individual sizes
Performance by 6x12mm bags: 30-40 bags / min.
Product conveyor
Product tank
Photocell marker
Vacuum take-away
Printers, labellers
Finished product conveyor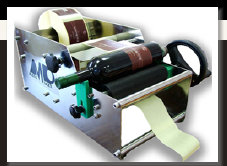 MULTIPACK LTD.
Add
MP
PLANNED FOR PRODUCT
PLANNING AND MANUFACTURING OF PACKAGING MACHINES